EXPAND YOUR UNIVERSE WITH NEIL DEGRASSE TYSON NEW VIDEO GAME
Astrophysicist Neil deGrasse Tyson is entering the video game business. His new game, Neil deGrasse Tyson Presents: Space Odyssey, is an educational title developed to encourage players to explore space and science.
Although in early development, it's being designed as a building game. Space Odyssey asks players to create their own galaxies. While there are elements of MineCraft and Civilization baked into the experience, Mark Murphy, co-creator and developer of the game from Whatnot Entertainment, said it's something unique.
Related: Play The World's 1st PC Game In 1981 Programmed By Bill Gates
Murphy said the gameplay mirrors our universe, which is growing every day, inch by inch, minute by minute. The game allows players to build and grow solar systems – even galaxies. Players can also explore galaxies created by other players, including prominent scientists and fictional world-builders like Tyson, Bill Nye, George R.R. Martin, Neil Gaiman, and Peter Beagle.
By succeeding in science and exploration-based challenges, players, who transport themselves in spacecraft they design, will obtain valuable assets, gadgets, minerals, knowledge and tools to enhance the colonization of their planets.
Real physics, virtual universe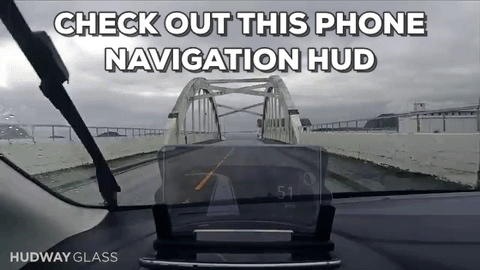 Murphy said this is a game of science future that utilizes real science and real physics. It harnesses these to imagine what the future of space travel, exploration, terra-forming, colonization, and ship design could be.
"Part of the gameplay will allow you to grow a planetary system," Murphy said. "Its size and scope is relative to the level of challenge you would like to undertake. You can grow and mature these planets as much as you'd like, creating colonies, ports, mining structures, undertake trade of elements you discover/mine or invent or innovate. We are adding strategic partners that will consult with us on design and tech possibilities, including Bigelow Aerospace and the National Space Society to name a couple."
Lead designer Brandii Grace, who has worked on mainstream games such as The Matrix Online and Call of Duty, said too many "educational" games amount to little more than digital quizzes. Even worse are the ones that dump players in a sandbox with vague instructions, and then repeatedly punish players for experimenting — which is the very core of learning.
"Some people think the act of learning is at odds with having fun, when really they go hand-in-hand," Grace said. "Right now, millions of people are learning the names, stats, and mechanics of catching 151 virtual creatures. Without that learning, the game wouldn't be fun."
Grace said Tyson is not just a "name on the box."
"He is an integral part of the creative committee guiding the development of the game," Grace said. "While the final design decisions will fall with experienced developers; the committee is in place to advise the developers, coordinate creative developments across multiple platforms, and ensure the hard science information is accurate. You won't catch our game perpetuating the myth that humans only use 10 percent of their brains!"
Murphy said Neil has been involved in implementing real science and real physics in the game.
"He's helped create challenges in the game, and has challenged our creative team to entertain and inspire," Murphy said. "He has also brought forward some incredible collaborators to our efforts, an incredible team of scientists, astronauts and explorers."
"We want to build a community of imaginative players, that interact with us on the design side."
Murphy said it took some convincing to get Tyson to commit to the project. Tyson originally thought kids weren't his primary audience, but Murphy explained that they game was designed to get people of all ages into space and exploration, and engage them in science and platforms like that.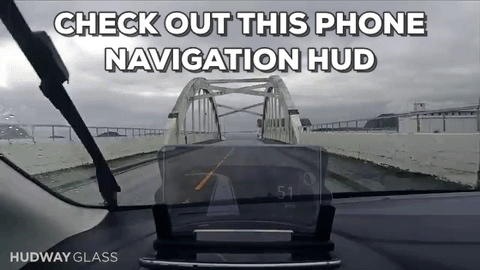 "Neil actually was convinced by his daughter, who thought the idea of a game about space sounded fun," Murphy said. "So from then on, it's been great. We're trying to embody the things that he brings to space and science, which is encouraging curiosity, imagination and the idea that exploration is for everybody."
"That follows the Minecraft model," Murphy said. "We want to build a community of imaginative players that interact with us on the design side. It really goes back to the core things that Neil teaches about exploration, inquisition, trusting yourself and being imaginative."
Mixed reality
Tyson will connect his National Geographic talk show, StarTalk, with the Space Odyssey world by having "all-stars" from organizations such as NASA's Jet Propulsion Lab provide links to pieces that will further explain different concepts that are introduced in the game.
Murphy said these pieces will include videos (both 2D and 360-degree), multimedia presentations, comic books and touring experiences at 2017 events like WonderCon, San Diego Comic Con and New York Comic Con.
"We will have holographic tutorials as part of the core game that will prep you for challenges and new facets of gameplay as they are introduced," Murphy said.
In addition to the PC game, which Murphy said will target Steam, the team will develop virtual reality missions. The VR game, which Tyson "teased" at VR Con during San Diego Comic Con, will complement the more technical PC experience.
Murphy said discussions are currently under way with game developers Section Studios, Big Red Button Entertainment, and Three One Zero to build out VR missions, and potentially help Whatnot Entertainment on the core game.
"We will have an in-house team that will provide assets and pipeline for the core-game build, as well as creating unique content for our community of users that pre-buy the game," Murphy said.
Google is already on board as a partner for the VR missions, which is another area where deGrasse's involvement helped open doors.
Exploration at its core
Murphy said these hyper real VR missions are designed to take you virtually into that new place. One of the missions has players explore the moon Europa, which looks like an ice planet from the outside. But if you dive through the cracks, you find the oceans beneath that are vaster than the oceans that we see on Earth. What lives in those oceans? You'll just have to find out.
"We want people to experience these missions on HTC Vive or Oculus Rift in the home or in a science center, but we also will create a slightly different, lower resolution version for Samsung Gear and Google Cardboard so kids can experience this in the classroom," Murphy said.
The graphics in the game are designed to be whimsical and playful, with science underneath, while the missions will be "hyper real and very immersive."
"It's a departure from what the core game feels like when you play it, but that's okay. Our goal with the VR missions is to take things to an even more educational level," Murphy said.
You can sign up for the beta, which kicks off in 2017, here.