This blog will introduce the top of Google services you might not know.
Google Think Insights

Home to an abundance of resources, Google Think Insights is a useful tool for entrepreneurs and industry professionals. There are case studies, new findings and tips on how to grow your business, as well as showcases of exemplary projects. Finally, there are also tools for maximizing your site analytics and ad campaigns. A particularly useful collection is how to "Make Your Website Work Across Different Platforms."
You can set a timer on Google (and get an alarm to sound when time is up) by Googling any amount of time followed by "timer."
Google.com/sky lets you explore the far reaches of the universe using images from NASA satellite, the Sloan Digital Sky Survey, and the Hubble Telescope.

VirusTotal is a free service that analyzes suspicious files and URLs and facilitates the quick detection of viruses, worms, trojans, and all kinds of malware.
Primer

Google launched Primer in October 2014 with a view towards helping fledgling startups market online — this includes 5-minute lessons covering things like executing content marketing, gaining media coverage, and understanding search engines.
Available for iOS and Android, Primer offers quizzes and case studies to help teach "big picture strategies that take the frustration out of marketing."
Google Books nGram Viewer is a fun tool that lets you search for words in 5.2 million books published between 1500 and 2008 so you can see how they've been used and changed over time.

Search through databases from around the world, including the World Bank, OECD, Eurostat and the U.S. Census Bureau. After you find what you want, filter through categories to make graphs with the axes you want. Google's Public Data Explorer then displays the data in a line graph, bar graph, scatterplot or on a map.
Intimidated by huge numbers? Google will help you figure out how to pronounce that 12-string behemoth if you type "=english" after it.
There's a "Manual" feature in Google Translate that lets you draw characters or symbols.


A useful calculator for businesses, Google's Full Value of Mobile will calculate just how much having a mobile site is worth. The tool will help you analyze how customers interact with the various aspects of your business, from mobile sites to calls to cross-device ability.
Google Input Tools lets you type in over 80 different languages without having to download a special keyboard.

Try it here.
Find a gorgeous font that you can use for free (fonts.google.com).
Google Scholar makes it incredibly easy to search for information in professional journals and papers.

Use it here.
Get your culture on by using Google Arts Culture to check out super high-res photos of artwork from the world's greatest museums. Or, use the Google Art Project Chrome extension to see a new piece of art every time you open a new tab.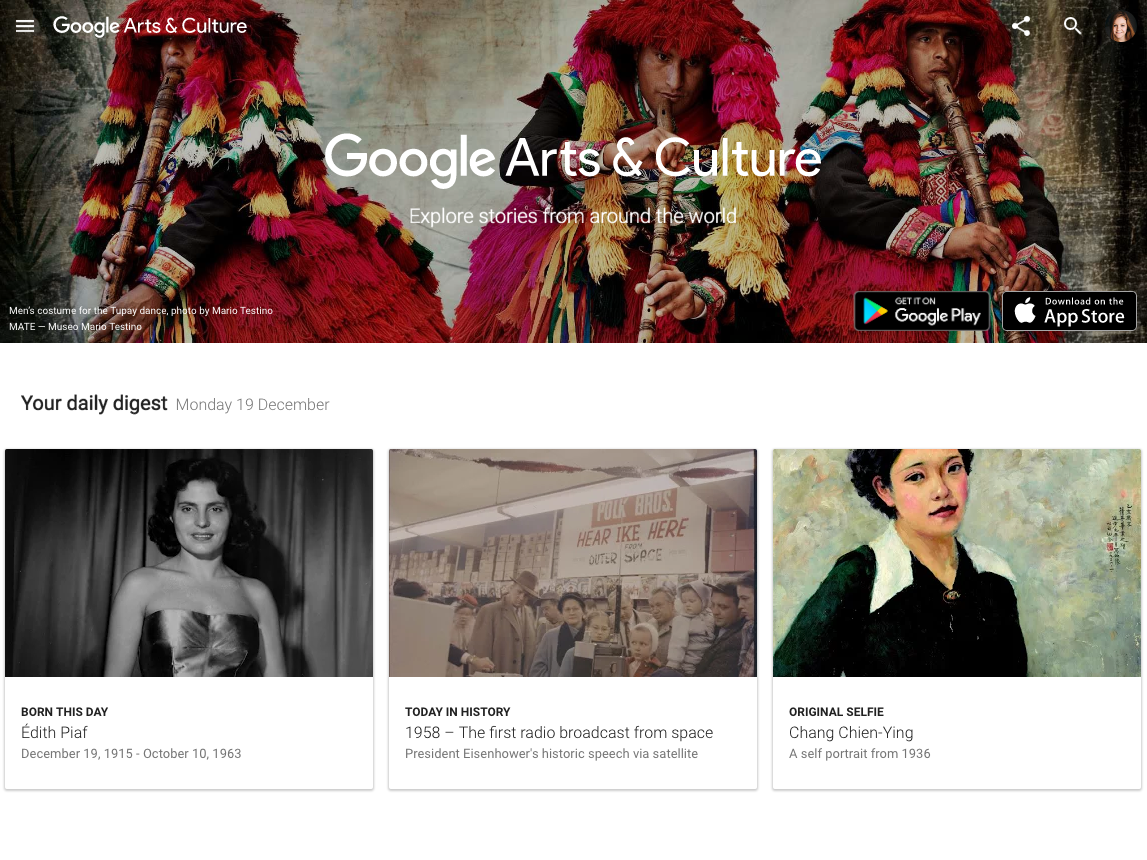 Check out Arts & Culture here, or download the Chrome extension here.
Think with Google is a "digital cheat sheet" for marketers where it uses its data to glean what's on deck for the industry.

Check it out here.
Google Keep is a killer notes and reminder app that works across both desktops and smartphones.

Watch the YouTube video here.

Schemer is like a combination to-do list and social event planning app. Connect via your Google+ account, enter your preferences, and Schemer will offer some things to do around your area. A great tool for travelers who want to make the most out of a visit, as well as for locals who want to find something to do on an otherwise boring day. You can also collaborate with the friends in your Google+ Circles and see who wants to do the same things as you.
Want to get a pulse on what people care about at any given moment? Google Trends shows the most searched terms every day.

Check it out here.
You can even plot how different search terms have waxed or waned over time.
Google Express lets you get same-day delivery for food, electronics, books, and more. The service now covers about 90% of the United States.

Check out the service here.
The Google Sound Search widget works like Shazam to help you identify songs you hear. It will also link you to buy each track in the Google Play Store.

Install it here.
Google has a catalog of animal noises that you can easily find by typing in "animal sounds" or by typing in the name of a specific animal. Hot tip: Whip this one out while babysitting and it'll keep kids entertained for a long time.
Gboard is an app for iPhone that enables Google search right in your keyboard, eliminating the need to hop back and forth between apps.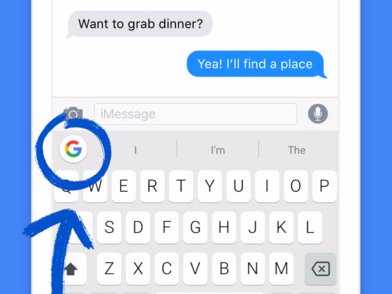 Download it for iPhone or Android.
If you can't decide between causes to donate to, or have trouble finding a reputable charity, Google's One Today app makes it easy. The app shows different charities, gives a short description, and lets you know how you can help.

Get the app here.